Our animal shelter initiative embarks on its most ambitious promotion to date. Fifteen unaffiliated merchants, in 3 towns, will join forces during the entire month of April to raise awareness & funds for this long-elusive project. For every pint and/or can of the craft beer, Baby Kittens, sold at participating merchants, $1 will be donated to Hamden's Animal Shelter Gift Fund.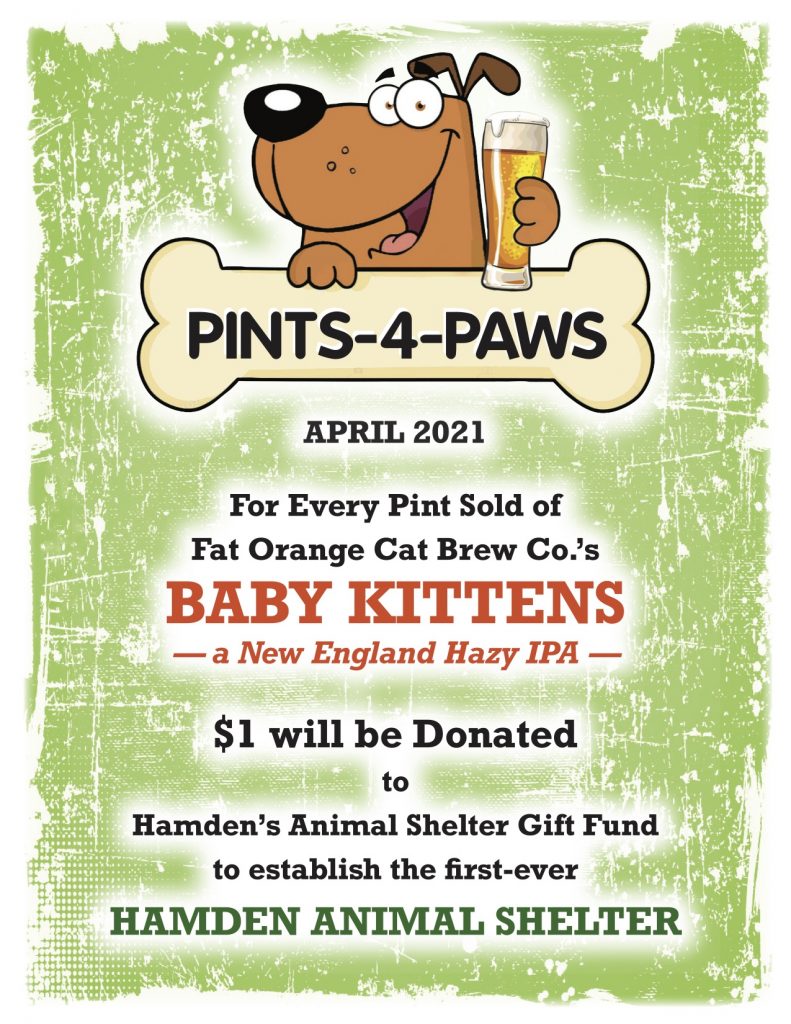 Baby Kittens, a New England Hazy IPA, is a product of the Fat Orange Cat Brewing Company. It is locally produced by the event sponsor Twelve Percent Beer Project, 341 State St. (just north of Sackett Point Rd.), North Haven.
Gimme Shelter acknowledges progress in Connecticut's Covid-19 rebound, but realizes that the days of returning to large room fundraisers is still not here yet. By stretching this out over the entire month of April, participants can engage at a level they feel comfortable with. Patrons are encouraged to check with individual establishments about any take-out or delivery options with food orders.
PARTICIPATING ESTABLISHMEMENTS: